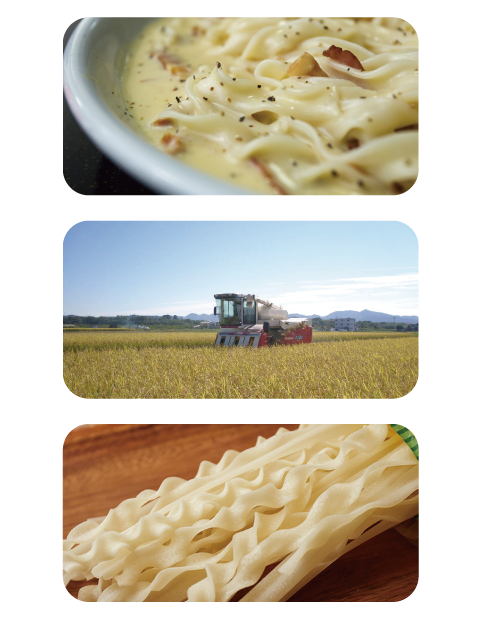 Company Overview
PLUS Co., Ltd.
CEO Tadashi Miwa
February 2012
818-1 Senbiki, Seki-shi, Gifu 501-3954
1213-3 Senbiki, Seki-shi, Gifu 501-3954
E-Mail comecoplus-2010@ccn.aitai.ne.jp
https://comecoplus.co.jp
Main Business Activities
・Rice flour product manufacturer
(General purpose, industrial purpose, noodles, baking, rice flour,baking ingredients, breading flour)
Retail sales, online sales, wholesale
With the concept of providing "enjoyable school lunches and meals for children who have wheat allergies"!
・Paddy cultivation
(PLUS focuses on "Hatsushimo" rice produced in Gifu Prefecture and is pursuing local production for local consumption.)
・Dry cultivation
・Farming outsourcing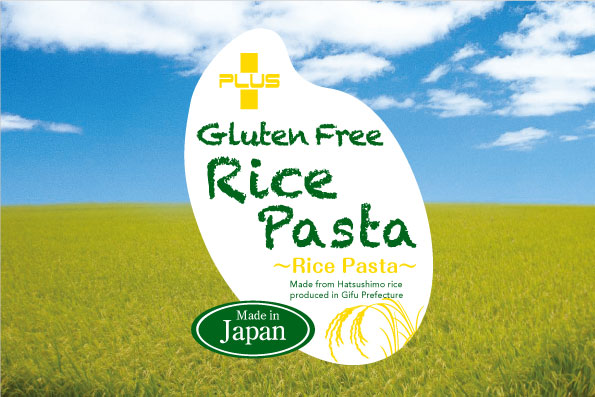 Hatsushimo rice which is one of the most prominent kinds of rice in Gifu Prefecture is characterized by its consistency in quality and flavor throughout the year even after the rainy season. It is a large-grain and slow-growing rice which is harvested around the time when frosts first fall in the year.Its firm texture is excellent, and its superior taste is very popular.
It all begins one step before rice flour processing which is rice farming. Sowing, growing young plants, harvesting, and drying are all supervised by PLUS which allows us to produce 100% pure, safe, and reassuring Hatsushimo rice. Fresh rice flour is produced by milling freshly polished Hatsushimo rice, and that is delivered right to your doorstep. * PLUS does not use rice which is a blend of different types or has fallen below the standards.
PLUS takes pride in our raw materials which are 100% Hatsushimo rice that is grown in our own farms and processed into flour. Our products are manufactured in a rice flour factory and are gluten - free products which does not contain any wheat. Senbiki 818-1 Factory does not handle any of the 28 items on the list of food allergens.
Gifu Prefecture is located in the middle of Honshu, the main island of Japan, and is also called the "rice granary of Japan". The Nagara River which runs through Gifu Prefecture is kept in good shape by the people as a way to secure resources and create an excellent environment where fishery, agriculture, and forestry can develop. Gifu Prefecture is also known for its beautiful nature and food production.

Agricultural Corporation PLUS is a part of "all economic sectors" from rice cultivation in Gifu Prefecture, processing, logistics, and marketing. PLUS aims to drive the limitless potential of rice through manufacturing products using "rice flour", actualize the added values of their products in a tangible form, and bring excitement to "enjoyable meals" and "lively dinner tables".